Giuria
Mauro Astolfi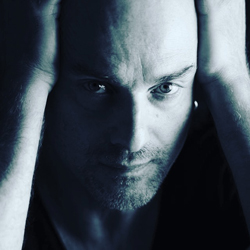 Astolfi attualmente uno tra i più prolifici e acclamati coreografi sulla scena internazionale fonda 1994 Spellbound Dance Company – oggi Spellbound Contemporary Ballet –
I lavori di Spellbound,attraverso un vasto repertorio sono sempre più richiesti nel mercato straniero, esportati fino ad ora con successo anche in Francia, Serbia, Thailandia, Spagna, Russia, Austria, Bielorussia, Stati Uniti, Croazia e Germania, Inghilterra ed Israele .
Alcune delle sue creazioni nel mondo, Crea come Guest choreographer per Kitonb Extreme Theatre Company, Theatreschool di Amsterdam, Balletto di Roma ( Roma), Szegedi Kortárs Ballet ( Budapest ). I Promessi Sposi – Opera moderna", Liepziger Ballet ( Lipsia) . River North Chicago (Chicago), Ballet X( Philadelphia), Humanology (Oriente Occidente), Gartner Platz Stadttheater Klagenfurt- (Monaco ), Arts Umbrella Dance (Vancouver), Pro Arte Danza( Toronto ), Israel (Tel Aviv), Theater Magdeburgh( Magdeburgh), e Ballet( Cali).
Oltre all'attività di coreografo Mauro Astolfi è costantemente impegnīto come guest teacher nei maggiori centri di danza di Tokyo, Parigi, Londra, New York, Zurigo, Stoccolma, Amsterdam, Los Angeles ,Tel Aviv oltre che in numerose strutture italiane. Dall'ottobre 2009 è inoltre Direttore Artistico del Dipartimento Contemporaneo del Centro D.A.F. – Dance Arts Faculty – Progetto Internazionale di Danza e Arti Performative a Roma.Dal 2016 docente di tecnica contemporanea presso la scuola del Teatro dell'Opera di Roma
torna su
Kathryn Bradney
was born in the USA and studied dance in New York.
She danced with various companies : Pittsburgh Ballet Theatre ( Balanchine repertoire), New York City Opera Company at Lincoln Center and in 1986 with the Béjart Ballet Lausanne, where she performed principal roles of the Bejart repertoire around the world for 20 years.
In 1990, she was invited to teach at the Béjart Ballet Lausanne company and the school, Stuttgart Ballet, Tokyo Ballet, Conservatoire Supérieur de Danse de Cergy-Pontoise in Paris, Dover Dance Academy (USA), Catskill Ballet Theatre (USA), the Dance Academy of Florence (Italy), Balletto di Parma (Italy), Ballet du Rhin (France), the Arena 225 in Zurich, Vevey Youth Ballet (Switzerland) as well as in Seoul (Korea), Beijing and Shanghai (China), Taipei (Taiwan), at the AFJD and at the Prix de Lausanne (Switzerland).
In 2001, she took part in the film «One Last Dance» with Patrick Swayze. In 2004, she choreographed the performance for the overture of the International Harp Symposium, ,in 2005 the Musical Soirée, in 2006 Carte Blanche, the misfortunes of Sophie and Soirée Investec.
From 2001 to 2005, she was a ballet mistress, teacher and principal dancer for Béjart Ballet Lausanne.
In January 2007, she was appointed as one of the video makers for the Prix de Lausanne for its artistic vision of dance.
In 2007, she choreographed and danced, as a quality principal dancer, for the GRAAP evening event «Bal de l'Entraide».
In 2008, she choreographed and was a principal dancer in the gala Diams pour le Panda Ball, Le Fantôme du Château and Dentro. She worked in collaboration with Igor Piovano in the Belle Hélène for the Opera of Lausanne. She was invited to choreograph for the Dance Festival in Olten.

Invited as a teacher in 2009, 2011 and 2012 at the Tanz Akademie Zürich.
In May 2009, she choreographed and danced as principal dancer in «Le 6ème Élément» at the Métropole Theatre in Lausanne as well as choreographed and danced as a principal for the Gala «Grands Brûlés» at the Beaulieu Thetare. She danced with the Igokat company at the Teatro Nuovo de Turin for the second anniversary of the passing of Maurice Béjart, and was honourly invited for the Province of Cuneo's 150th anniversary in Italy.
From 2006 to 2017, every year she has been a jury member of the pre-selections for the Prix de Lausanne.
She is a member and is registered as a professional teacher of dance in Switzerland (Danse Suisse).
In March 2010, she danced for the the overture dance Festival of Lugano.
In June 2010 and May 2011, she choreographed the ballet «Shéhérazade» for the Igokat school.
In 2010, she choreographed and danced as a principal in «Tais-toi et Danse» at the Métropole Thetare in Lausanne. She was invited to dance as a principal for the Cinevox Junior Company gala.
In May 2011, she choreographed and danced as a principal in «BD – Ballet Dessiné» at the Octogone Theatre in Pully.
From 2009 to 2011, she was invited to teach at the concours de danse de Soleure (Switzerland).
From 2011 to 2017, she was the principal teacher at the Migros dance competition in Zurich.
In October 2011, she was invited to dance as principal for the gala «30 ans de la Terna» in Italy.
In November and December 2011, she choreographed and danced as a principal in «BD – Ballet Dessiné» at the Vevey Theatre and the Octogone Theatre in Pully.

From March 2012 to 2017 she is a jury member for the 'Sport-études' audition in Délémont annually.

She is a member and is registerd in the professional Swiss Federation of Dance Schools (FSED).
In June 2012 and 2013, she choreographed the ballet «Chatouille» for the Igokat dance school .
In July 2012, she became an instructor and coach for «Jeunesse & Sport» Swiss for the gymnastic and dance categories.
In July 2012, she danced as a principle for the Igokat Company in the Gala opening of the festival 'Vignale Danza' in Italy.
In November and December 2012, she choreographed and danced as a principal with the Igokat Company in «Une Chance, un Sourire» at l'Espace Culturel des Terreaux in Lausanne and at the Marens Theatre in Nyon.
In October 2013, she choreographed and danced as a principal with the Igokat Company in «Give & Take» at l'Espace Culturel des Terreaux in Lausanne.
In Decembre 2013, she choreographed and danced as a principal with the Igokat Company in extracts of «Give & Take» for the re-opening of the Olympic Museum in Lausanne.
She is an Expert for the CFC in contemporary dance in Geneva.
She was invited many times to teach for the 'Sport-études' audition for the Canton of Geneva.
In June 2014 and 2015, she choreographed the ballet «Alice au Pays des Merveilles in 2014» for the Igokat Dance Academy.
In November 2014, she choreographed and danced as a principal with the Igokat Company in «Vouloir c'est Pouvoir» at l'Espace Culturel des Terreaux in Lausanne.
In November 2015, she choreographed and danced as a principal dancer with the Igokat Company in «Dansebook» at the Espace Culturel des Terreaux in Lausanne.
In January 2016, she danced as a principal dancer with the Igokat Company in «Dansebook» at the Théatre de Colombier in Neuchâtel.
In December 2015, she is hired as a choreographer for the Opéra de Lausanne in «My Fair Lady».
In June 2016, she choreographed the ballet «Cinderella au Grand Bal d'Igokat» for the Igokat Dance Academy.

In October 2016, she is a jury member for the Prix de Lausanne at La Plata (Argentina) for the preselections of the Prix de Lausanne 2017 candidates in South America.
In September 2017, she is awarded, with her husband Igor Piovano, the 'Prix de l'Éveil' from the Canton de Vaud, Switzerland.
In November 2016, she choreographed «Roméo cherche Juliette» for the Company Igokat at the Espace Culturel des Terreaux in Lausanne.
In October 2017, she is a jury member for the Prix de Lausanne at Montevideo (Uruguay) for the preselections of the Prix de Lausanne 2018 candidates in South America.
In November 2017, she choreographed «Petrouchka le Clown» for the Company Igokat at the Espace Culturel des Terreaux in Lausanne.
In November 2017, she is named Associate Director of the Prix de Lausanne.
She is currently co-director of the Igokat Academy of Dance, executive member of the Company Igokat, Associate Director of the international ballet competition the Prix de Lausanne as well as a free-lance teacher, dancer and choreographer.
torna su
Paola Jorio
Coreografa, insegnante, autrice e consulente di programmi televisivi sulla danza, Paola Jorio è oggi direttrice della Scuola del Balletto di Roma.
Inizia gli studi di danza presso il Balletto di Roma con i maestri Franca Bartolomei eWalter Zappolini ed è in questa stessa compagnia che, tra il 1956 e il 1965, avvia la propria carriera di danzatrice professionista partecipando agli spettacoli di repertorio classico al Ninfeo di Villa Giulia a Roma, al Teatro Massimo di Palermo, al Teatro Moderno di Cagliari, al Teatro Massimo di Catania e in varie città italiane.
Si perfeziona a Parigi all'École Supérieure d'Études Chorégraphiques dove, nel 1964, consegue il diploma di "Professeur de Danse Académique". Sempre a Parigi frequenta l'Académie Volinine e il corso di repertorio classico con Madame Madaleine Lafon, oltre ai corsi di perfezionamento con Madame Vyroubova, Monsieur Trailine, Madame Trofimova, Monsieur Zovski e Madame Nora. Negli anni '70 e '80 segue i corsi di aggiornamento teorici e tecnici presso l'Accademia Nazionale di Danza.
Dal 1972 al 1992 è direttrice didattica della scuola del Balletto di Roma, la stessa in cui anni prima aveva iniziato la propria attività di ballerina, insegnante e coreografa.
Partecipa con i propri allievi a numerosi concorsi nazionali e riceve riconoscimenti importanti come il prestigioso "Tersicore d'oro", Città di Lucca (1966-1968) e i premi per la coreografia (1970-1971) con i lavori Jeux d'enfants di G. Bizet, Filastrocche italiane, Carillons e l'Italiana di F. Mendelssohn.
Nel 1977, in seguito ai premi coreografici e su richiesta della direttrice Giuliana Penzi, è docente di tecnica accademica presso l'Accademia Nazionale di Danza. Vi rimane fino al 1993, anno in cui viene invitata da Elisabetta Terabust alla Scuola di danza del Teatro dell'Opera di Roma in qualità di direttore vicario. Nel 2000 è nominata direttrice della Scuola di danza del Teatro dell'Opera di Roma e mantiene il proprio ruolo fino al 2011.
In questi anni, Paola Jorio si adopera attivamente per la promozione della danza tra i giovani e per la crescita dell'interesse verso il balletto ideando spettacoli per le scuole e recandosi nelle sedi scolastiche di Roma e del Lazio per dimostrazioni didattico-artistiche appositamente create con gli allievi della Scuola del Teatro dell'Opera. Per tale attività riceve, nel settembre 2011, a Positano, il "Premio all'Alta Formazione" dedicato a Luca Vespoli.
Ottiene numerosi altri riconoscimenti tra i quali: Premio speciale "Anita Bucchi" per l'eccellenza nell'attività di formazione nell'arte della danza (maggio 2009), Premio Internazionale "Ginestra d'Oro" per la danza (settembre 2010), Premio al Merito "Giovani Talenti" (febbraio 2011), Premio "Roma in Danza" alla carriera (gennaio 2011), targa per la direzione artistica dell'Associazione Culturale "H.O.P.E. (Human Opportunities Pro Everybody)" consegnata dal Presidente della Camera dei deputati Gianfranco Fini (dicembre 2011).
Svolge la propria attività coreografica anche nel cinema per l'episodio diretto da Federico Fellini nel film Tre passi nel delirio(1968). Lavora inoltre come autrice e consulente per la televisione in "D…come Danza" Rai3 (1992), "Itinerario danza" per scuola educazione, Rai3 (1991), "uno e due…" per GBR (1971), "Oggi parliamo di…danza", Rai3, "Ricordi della Scala" per il Delia Scala Show (1969), "Ritmo e Movimento" per Telescuola.
Dal 2012, su invito del maestro Walter Zappolini, direttore artistico attuale della Compagnia del Balletto di Roma e per oltre 15 anni alla guida della Scuola di danza del Teatro dell'Opera di Roma, Paola Jorio è direttrice artistica della nuova Scuola del Balletto di Roma.
torna su
AYŞEM SUNAL SAVAŞKURT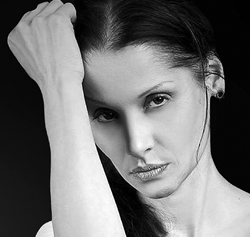 Born in Ankara Turkey 1972.She studied at Ankara State Conservatoire and made her professional debut with Ankara State Ballet, where she danced principal roles in the Sleeping Beauty, Swan Lake, Les Sylphides and The Idiot. Robert Denvers  noticed her talent at the International Ballet Competition in Osaka where she won the Special Jury Price and invited her to join the Royal Ballet of Flanders as a demi-soloist. Her first role was Cupid in Nureyev's Don Quixote, that gave her the chance to work together with Nureyev just before he passed away. She danced there after she was promoted to soloist and interpreted the title roles of Peter Anastos's Cinderella and Attilio Labis's Coppélia. Her interpretation of these roles and her personal success in Giselle, for which she was trained by Menia Martinez, was crowned with the praise by international press (Gilberte Cournand – Clement Crisp – Anna Kisselgorff) resulting in her promotion to Principal in 1995.
Leading roles in Vivaldi, Fatum, Variations, in the creations of Bach  in Four Voices, and especially Christopher d'Amboise's Golden Mean served to demonstrate  her versatility and talent. These attributes were also seen in Siciliano, Messiah, Death and Fire, and Eight Seasons. Her dramatic gifts  come to the fore in La Fille Mal Gardée, The Three Musketeers, Romeo&Juliet by André Prokovsky and Mauricio Wainrot's Carmina Burana.
In 1996 Aysem and her Cuban partner Joan Boada involved in an exciting two-week season at the Mogador Theatre in Paris, dancing pas de deux of the Petipa 19th century repertoire. Also along with Boada and some other stars of the Paris Opera including Marie-Clade Pietragalla, she danced as a guest artist in France at different galas .
During the 2000-2001 season her Aurora in Sleeping Beauty with the Royal Ballet of Flanders was praised by the international critics and she has become the highlight of the production at the Grand Opera house of Belfast. Aysem was awarded by the Belfast audience for her Aurora role.
In 2000,  she was promoted to 'Ettoile' and appeared on the cover page of Bulletin magazine, as a result of portraying several different characters at the same time such as Juliet in Prokovsky's Romeo and Juliet and Milady in Prokovsky's Three Musketeers, Lisa in Joseph Lazzini's La Fille mal Gardée. The press also nicknamed her "Electric Body".
Aysem was chosen to dance in the premiere of worldwide famous artist Jan Fabre's  Swan Lake, which he prepared for a very long period of time and with her success as Odile she was invited to Paris, Amsterdam to dance Black Swan pas de deux. In 2004 Royal Ballet of Flanders was awarded by Edinburg Festival as Best Performance with Swan Lake.
In 2005 she danced as Nikiya in La Bayadère after she was trained by one of the most important artists of the ballet world, Anna-Marie Holmes. and she was awarded by Dance Magazine as Best Nikiya.
During all these years, she danced all over the world as a guest Principal Dancer.
In 2006 she returned to Turkey as a Principal dancer and danced with İstanbul State Ballet and as a guest artist with Ankara State Ballet as well. In 2010 she became the official teacher and Ballet Mistress of both Ankara State Ballet and İstanbul State Ballet. Between 2008-2012, she studied for her diploma of teaching. She worked as a company teacher and Ballet Mistress in İstanbul State Ballet and a guest teacher in Antalya State Ballet and Ankara State Ballet. In 2012-13 and 2013-14 she was the one of the official teachers at Istanbul Conservatoire for 5th and 6th Grades. She was also the official teacher at the 4th Istanbul International Ballet Competition. In 2015 she was appointed the Artistic Director of İstanbul State Ballet. In 2016 She was invited to the jury of Varna International Ballet Competition.
torna su
Steffi Scherzer
Classical Dance, Pointe Work, Classical Repertoire
After training at the State Ballet School Berlin for seven years, Steffi Scherzer joined the German State Opera Berlin, where she was appointed prima ballerina in 1984.
She has danced the leading parts and title roles of the entire classical and neoclassical repertoire. Steffi has won numerous major prizes and awards at both national and international ballet competitions, as well as received many acclaimed performing arts and critics awards. She has made guest appearances around the world, and has worked with many of the most renowned choreographers such as Rudolf Nurejev, Patrice Bart, Maurice Béjart, William Forsythe, Pierre Lacotte, Roland Petit, and Uwe Scholz. She is an honorary member of the German State Opera Berlin and is one of Germany's most outstanding classical dancers. Steffi's students have achieved top places and won many prizes at national and international competitions.
torna su
Konstantin Uralsky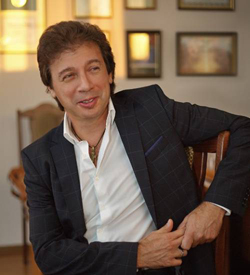 The creative life of Konstantin Uralsky began in the Bolshoi Theatre where he danced after graduating from Moscow choreographic school. Had chosen the way of a choreographer he joined the choreographic faculty of GITIS at the course of Professor Olga Tarasova. Then he made a desperate step - left the Bolshoi and went to the West (Germany, USA) to learn forms of modern dance that had an echo in Moscow, but hadn't been taught in the USSR. He was offered a job in America, remained there and became the Artistic Director of Iowa Ballet troupe.

In 1991-1996 K. Uralsky headed the Ballet of Iowa. He paid the main attention to strengthening the ballet school and restored many classical ballets. With the Ballet of Iowa Uralsky has staged 15 original performances that caused a lot of interest among critics. Some of them are «Birds», «My Reverie», «Carmen Suite», «More Than Two to Tango», «Macbeth», «Thinking about Petrushka», «Music by Albinoni», «Doctor Zhivago», etc. These works made him famous in the USA and so he became the Russian American.

In 1998 Konstantin Uralsky opened his own ballet school in New York. He continued staging and became the Artistic Director of the Ballet New York. New works such as «Moonlight», «Silent Night», «Strangers in the way» and others were made for this collective.

In 2003 Uralsky was invited to the ballet «Moscow» to stage a performance «Waltz of white orchids» based on E.M. Remark's works to the music by Maurice Ravel and French chanson of 1930s. In following years he continued to work actively in the USA and Europe, creating ballets to the music by Rachmaninov, Mozart and others.

Konstantin Uralsky has staged for Chelyabinsk State Theatre of Opera and Ballet the ballet «Romeo and Juliet» by S. Prokofiev and the world ballet premiere «El Mundo de Goya» about life of a Spanish painter Francisco Goya. The composer Valeria Besedina wrote music especially for this performance. Both premieres have caused great interest among public and professionals. The ballet «El Mundo de Goya» was given five awards, including the prize for the best choreography of the year, at the festival «The Stage 2007».

Since April, 2008 Konstantin Uralsky was the Ballet Director at Chelyabinsk Academic Theatre of Opera and Ballet named after Glinka.

In 2008 Konstantin Uralsky was given the State Prize of the Russian Government for achievements in culture. The award was given for the ballet «El Mundo de Goya».


Konstantin Uralsky is the laureate of International Competitions.

Today Uralsky continues to stage performances in different countries. His latest works are ballets «Faces of Russian Seasons» in Italy at the National Dance Academy in Rome, «More Than Two to Tango» at the National Theatre of Kosovo republic, «Rhythms of the Sun» in Bolivia, «Chekhov. Reflections» and «Firebird» at Chelyabinsk Academic Theatre of Opera and Ballet named after M.I. Glinka.
torna su
Afshin Varjavandi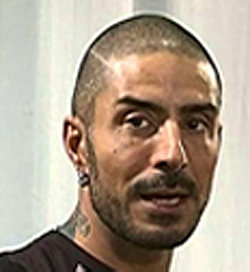 Inizia lo studio della danza a 14 anni, avvicinandosi in principio alla tecnica hip hop e agli stili urbani, con i piu' grandi maestri internazionali tra cui Omid Ighani, Marisa Ragazzo, Dominique Lesdema, Bruce Ikhanji, Archie Burnett. Molto presto, il suo retaggio familiare multiculturale insieme alla sua istintiva e poliedrica curiosità lo porteranno ad avvicinarsi alla danza e al movimento corporeo in tutte le sue forme, anche tramite workshop specifici su "I linguaggi del corpo", esplorando le tecniche classica, contemporanea, modern jazz, body contact, floor contact, grazie a importanti maestri come Christopher Huggins, Khosro Adibi, Baba Israel, accompagnato da una sempre piu' viva attenzione all'arte coreografica e all'architettura dello spazio scenico, osservando costantemente le figure piu' significative in questo ambito. Da anni Afshin insegna hip hop, house, videodance, experimental, voguing, waaking in tutta Italia, e' direttore artistico di importanti centri nel settore moderno-urbano come CentroDanza (Perugia), Nuovo Spazio Danza (Jesi), ideatore di seminari e laboratori (Urbane Contaminazioni), di istallazioni (Siah il Nero) e formatore a corsi professionali (Opus Ballet, Firenze). Danza nei DaCru di M. Ragazzo e O. Ighani e loro assistente, ballerino di videoclip ("Solo" di Marco Mengoni, prodotto da Sony 2011). Il suo lavoro viene considerato unico ed innovativo e, piu' volte commentato nelle testate di giornali, riviste, networks e da professionisti del settore, ne viene riconosciuto il forte impatto scenico-emotivo e coreografico.
torna su
Eric Vu An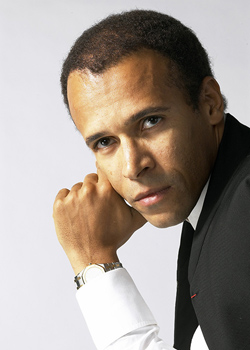 Nato a Parigi, Eric Vu-An è entrato alla Scuola di Danza dell'Opera di Parigi nel 1974.
Rudolf Nureyev lo distribuisce, all'età di 19 anni, nel ruolo di Basilio in Don Chisciotte , poi gli affida ruoli diversi in Romeo e Giulietta o addirittura nel Lago dei cigni . Maurice Béjart lo nominò a scelta nella Sagra della primavera e ha affidato il ruolo principale di Bolero prima di coreografare per lui Movement Ritmo-studio nel 1985 e AREPO nel 1986. La sua carriera è ormai globale. È quindi uno degli interpreti privilegiati di Maurice Béjart. Nel 1987, Rudolf Nureyev gli offrì un contratto da solista ospite permanente all'Opera di Parigi. Interpreta i ruoli principali, giovane e la morte , in modo intermittente, il cuore di Roland Petit, Sogno di una notte di mezza estate di John Neumeier, Mirages Serge Lifar Studi di Harald Lander,Rubino di Georges Balanchine, In the Middle Somewhere Elevated di William Forsythe oVaslav Nijinski's Afternoon of a Fauna .
Nel 1995 è stato nominato direttore artistico del Ballet du Grand Théâtre di Bordeaux e ha firmato una nuova versione di Don Quichotte . Allo stesso tempo, Claude Bessy gli ha fatto appello come professore ospite alla Scuola di danza dell'Opera di Parigi. Nel 1997 è diventato direttore del Balletto dell'Opera di Parigi Avignone per il quale ha coreografato diversi balletti, tra cui ubriachezza (s) di Dioniso, Notte di Valpurga del Faust di Gounod, e la sua versione di Coppélia creato nel marzo 2004.
Dal 1 ° gennaio 2005 Éric Vu-An è un maestro di balletto associato alla direzione del Balletto Nazionale di Marsiglia (il BNM). Nel marzo del 2005, era con lui sul palco dell'Opéra de Marseille per interpretare Il Fauno nel pomeriggio di un fauno di Vaslav Nijinsky e il Moro neldel Moro Pavane da José Limón.
Egli ha creato Il Piccolo Principe , diretto da Sonia Petrovna Festival " Music Time " Ramatuelle 26 luglio 2005. Nel dicembre 2007, ha adattato il primo atto del Lago dei cigniche gioca con i ballerini del BNM Quadro delle aperture n. 9.
Nel settembre 2009, ha assunto la sua nuova posizione come direttore artistico del Nice Mediterranean Ballet, rispondendo all'invito di Christian Estrosi, vice sindaco per ripristinare un posto e un livello di qualità per ballare a Nizza con il nuovo management team dell'Opera.Jean-Christophe Maillot le chiede di ballare durante le celebrazioni del 100 anni della Monte Carlo Balletti Russi Preludio al pomeriggio di un fauno 11 e il 12 dicembre 2009. Nel maggio 2010, balla nella creazione del Campanella di Giorgio Mancini. Ritorna anche il balletto di Maurice Béjart Cantate 51 . Dopo aver creato il ruolo di Marco Polo, ha interpretato il ruolo di Kublai Kahn al Théâtre de Verdure e al Théâtre National de Nice.Ha rimontato con successo don Chisciotte nel dicembre 2010, poi una serata americani Coreografi nel mese di aprile 2011 e reinvestito i Giardini di Cimiez estate 2011 davanti ad un pubblico incantato ed è venuto in numero. Ha coreografato Coppélia per le vacanze di fine anno, riprenderà la produzione presso il Teatro dell'Opera di Roma nel febbraio 2012. Egli è alla ricerca di coreografi Lucinda Childs per Oceana e Nacho Duato per Por tuo Mueroe Gnawa . In primavera, offre una serata 2 russi a Parigi , e così indietro Chaconne e Allegro Brillante Balanchine, Romeo e Giulietta e Suite bianco Lifar, il balletto che si sono appena tornato al repertorio della compagnia.
Il 14 aprile 2008, al Palazzo dell'Eliseo, il Presidente della Repubblica consegna a Eric Vu-An le insegne dell'Officer dell'Ordine al merito nazionale. Comandante dell'Ordine delle Arti e delle Lettere, è stato nominato Ufficiale della Legione d'onore nel 2016. Ha ricevuto il Premio Ariston Proballet per la danza e l'arte nel maggio 2011.
torna su
Premio della Critica
Sara Zuccari
Giornalista, critico, storico e docente di giornalismo online, televisivo e cartaceo, di danza. Si forma presso l'Accademia Nazionale di Danza di Roma. Dal 2003 è giornalista professionista regolarmente iscritta all'Albo dell'Ordine Nazionale dei Giornalisti Italiani. Dal 1998 al 2004 è responsabile della prima pagina online dedicata alla danza di TGcom 24, la quarta testa giornalistica di Mediaset diretta da Enrico Mentana. Nel 2003 e nel 2004 è autrice e conduttrice del programma televisivo "Arabesque" in onda sul canale satellitare INN di Telepiù digitale. Nel 2004 pubblica come autrice "l'Agenda della Danza", edita da Feltrinelli , lavora come giornalista per il mensile Danza&Danza e realizza numerosi documentari, reportage, pubblicazioni saggistiche, testi di danza e convegni: "La Danza Oggi " (2001) e "Incontro a più voci – Aurel Milloss " (2007). Dal 2004 è giornalista – responsabile di danza – per Sky Tg24 diretto da Emilio Carelli. Ha collaborato in qualità di giornalista e scrittrice con l'Accademia Nazionale di Danza di Roma e la Fondazione Arena di Verona, con il settimanale "A", la rivista "Tutto Danza" e con il mensile "Expression Dance". È stato direttore artistico del Premio Internazionale "Ginestra d'Oro", del Premio "Amalfi Danza International" e del "GD Awards", riconoscimento alle eccellenze della danza organizzato annualmente dal giornaledelladanza.com. Ha partecipato in qualità di giurato nel programma  "Amici" di Maria De Filippi  in onda su canale 5. Premi ricevuti: "Napoli e Danza", "Premio Igino Giordani", "Premio Aurel Milloss", "Premio Roma è arte", "Premio Italia che Danza", "Premio Volere Volare", "Premio Valentino", "Premio Anita Bucchi", "Premio Roma in Danza", "Premio Positano", "Premio Capri Danza International".  Dal 2010 è fondatore e direttore responsabile della prima testata giornalistica online H24 in Italia www.giornaledelladanza.com. Nel 2014 è stata curatrice e conduttrice della 'Maratona di Danza', al Teatro Romano, per il Festival dei due Mondi di Spoleto. Può definirsi pioniera nell'aver istituito in Italia questa nuova forma di giornalismo online nell'ambito della danza e per essere stata ideatrice del primo Master di Storia, Giornalismo e Critica di Danza, presso il Balletto di Roma. Attualmente scrive come critico di danza per l'Espresso.it di Repubblica.
Alessandro Pontremoli
Dopo la maturità classica si laurea in Lettere moderne all'Università Cattolica del Sacro Cuore di Milano, presso la quale ottiene il Diploma post lauream in Scienze dello spettacolo alla Scuola Superiore delle Comunicazioni Sociali. Dall'a.a. 1994/95 al 2000/2001, dopo il conseguimento del titolo di Dottore di Ricerca in Teoria e storia della rappresentazione drammatica (VII ciclo), insegna come professore a contratto presso l'Università Cattolica di Milano e di Brescia e in seguito presso l'Università degli Studi di Torino. Dall'ottobre 2001 è Professore Associato di Discipline dello Spettacolo (Storia della danza e del mimo; Teoria e tecniche del teatro educativo e sociale) presso la Facoltà di Scienze della Formazione (Corso di Laurea in D.A.M.S.) dell'Università degli Studi di Torino, dove ricopre il ruolo di membro del Comitato Scientifico del Centro di Studi "L'Italia del Rinascimento e l'Europa" e dove dal 2003 al 2011 ha diretto il CRUD (Centro Regionale Universitario per la Danza) "Bella Hutter". E' membro del Comitato di Direzione della rivista di studi teatrali "Il Castello di Elsinore". Dall'a.a. 2004/05 è direttore scientifico del Master di I livello in Teatro sociale e di Comunità presso l'Ateneo torinese. Dal 2010 è inoltre membro della Commissione Consultiva Danza del Ministero dei Beni e delle Attività Culturali. Dal 2002 al 2005 è stato consulente del Comune di Torino per il progetto Teatro Comunità. Dal 2004 al 2010 è Presidente dell'Associazione Italiana per la Ricerca sulla Danza (AIRDanza). Ha studiato danza storica con Peggy Dixon in Inghilterra e dirige dal 1980 l'Associazione Culturale "Il Leoncello – Scuola e gruppo di danza storica" di Legnano (Mi). Le sue ricerche in ambito storico e teorico vertono soprattutto sulle forme e le estetiche coreiche, in particolare dei secoli dal XV al XVIII, e su teatro sociale e di comunità. Fra i suoi volumi: La danza. Storia, teoria, estetica nel Novecento, Roma-Bari, Laterza, 2002; Teoria e tecniche del teatro educativo e sociale, Torino, UTET, 2004; Danza e Rinascimento, Macerara, Ephemeria, 2011.